Two Sisters Botanica:
Magical products, services, and classes.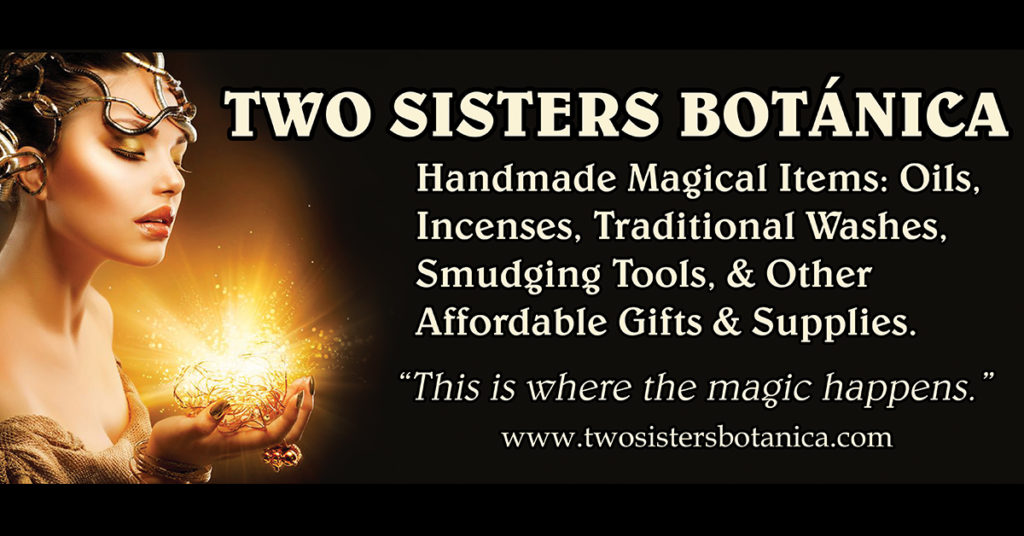 Marti's Crystals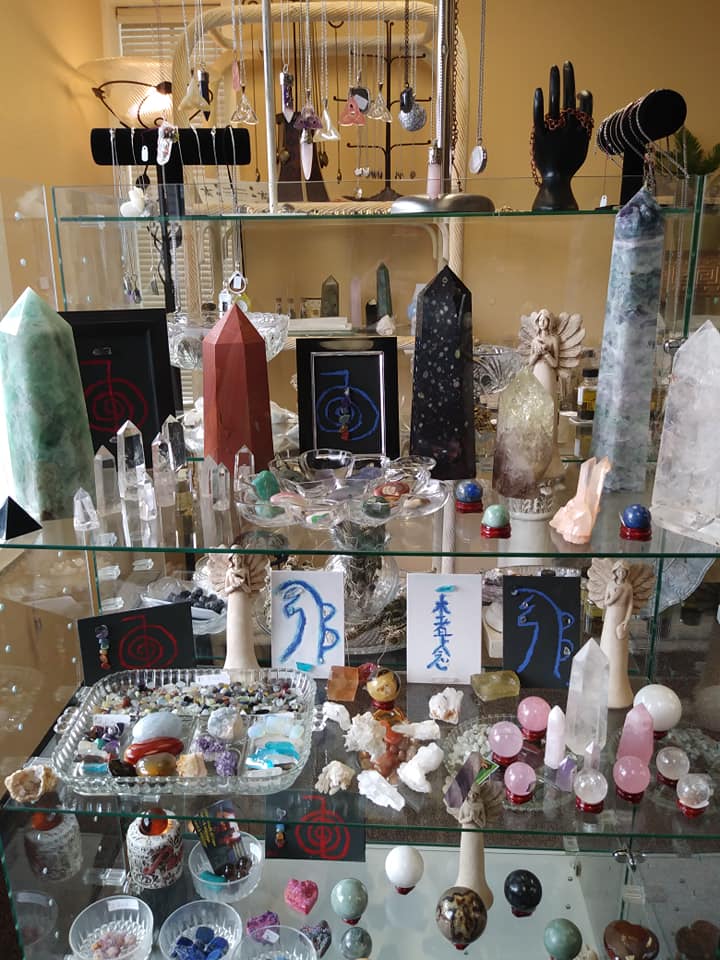 Lovely crystals of many sizes and shapes, elegant magical jewelry, and other products.
Nine Realms Magick Worx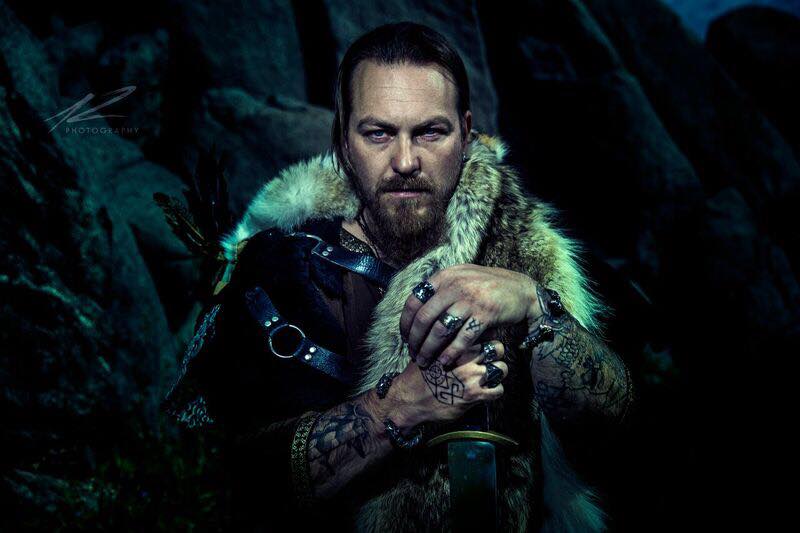 Liam Meader offers handcrafted magical items with a Norse flair, plus classes, meditations, and magical services.
https://www.facebook.com/9-realms-magik-worx-162183561146314/
Attic & Studio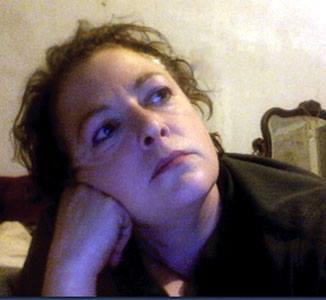 Artist Karen Albeck offers her beautiful and deliciously eccentric gifts and tools.
Judy Premo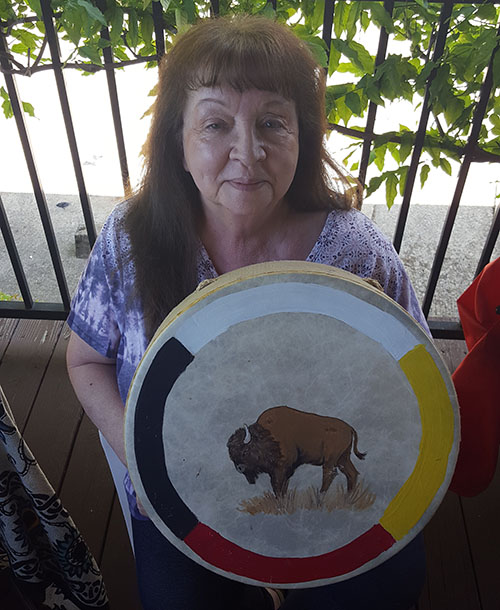 Ms. Judy is an artist, Shaman, drummer, artisan, and magical scholar. Her paintings evoke a phenomenal sense of spirit and her spiritual crafts are a powerful addition to any sacred space. Ms. Judy says, "My Spirituality comes with the beat of the drum. To the best of my ability, I try to live a Shamanistic lifestyle with an understanding of the Four Agreements. And my creativity comes out in the different forms of art I have made for your pleasure."
Rainman Creations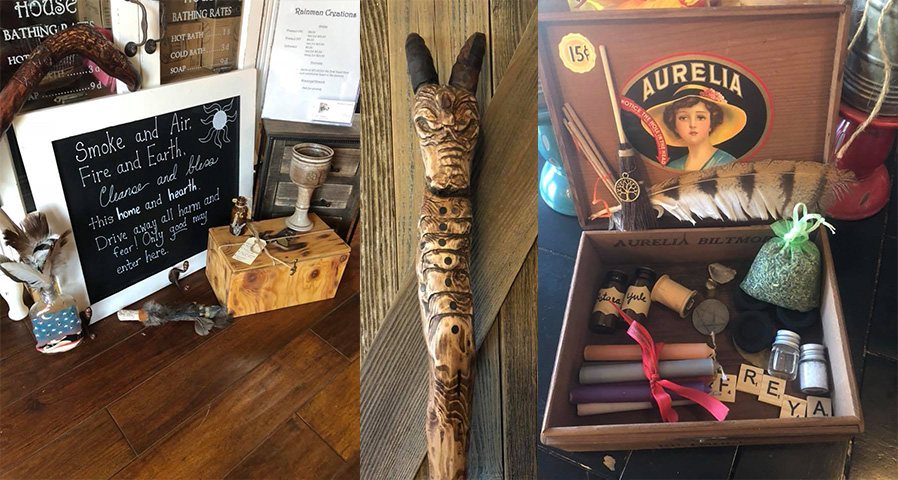 Specializing in hand carved and burned wood projects, metal works, and magical specialty kits, Rainman Creations brings an artisan's flair to all that they do.