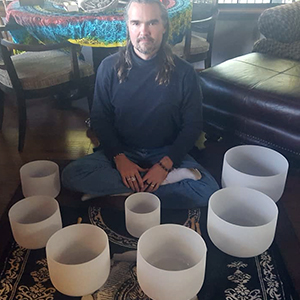 Author, yogi, Reiki Master Teacher, sound specialist, and Eric Rasbold, is co-owner of Crossroads Metaphysical Store and makes many of the products sold in the shop.
His expertise is the movement of energy for healing and manifestation.
He has been a student of the Self Realization Fellowship for more than twenty-five years and has studied the teachings of Paramahansa Yogananda for that time.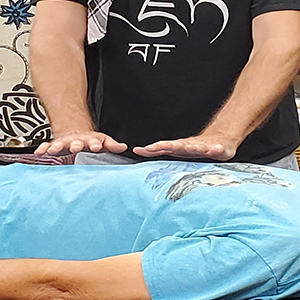 Eric hosts Crystal Singing Bowl Sound Bath meditations every Friday night at Crossroads. He offers aura cleansing through energy movement and the vibrations of the singing bowls. His healing sessions combine the bowls with focused Reiki energy. A healing and clearing session with Eric costs $65.00 for fifty minutes.
Eric also offers remote Reiki healing and Reiki classes for Levels 1 and 2. Watch the "Upcoming Events" page for announcements regarding the classes Eric offers.
To book an appointment with Eric, please phone him at Crossroads during opening hours: (530) 387-7276 or email him at eric@crossroadsoccult.com.