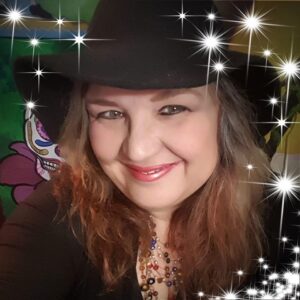 Author, healer, professional witch, blogger, Tarotologist, and teacher, Katrina Rasbold is co-owner of Crossroads Metaphysical Store.
She offers both online and in-person classes. Please see our "Upcoming Events" page for classes she is hosting.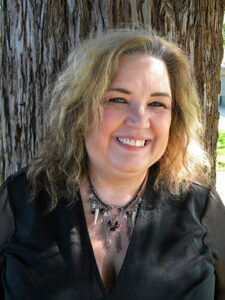 Katrina performs spell work for select clients, as well as spiritual cleansings and readings both in person and by remote (at a distance). She makes many of the products sold at Crossroads. She is the organizer of the Black Hat Society of Northern California. Please note that this is not the same organization as the Northern California Black Hat Society.
Katrina is joined by "Producer Nelta" Privitt on Thursday nights for the Witch At The Crossroads Hour with one card Tarot/Oracle card readings and discussions about Conjure, Magic, Divination, and other metaphysical subjects. Witch At The Crossroads Hour is a Facebook Live Stream from the Crossroads Facebook page.
Due to time constraints and the demand for her services, Katrina rarely accepts telephone consultations. To order her services, please consult the links in the paragraph above. If you have questions or wish to discuss your situation more fully, you may email her at drrasbold@gmail.com.