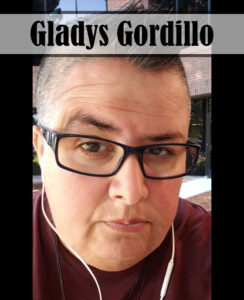 Gladys Gordillo is a talented medium with rich ancestral roots to Cuban Witchcraft. She is a trained Conjure Woman/HooDoo practitioner who studied HooDoo and Bujeria through extensive experiential, academic, and apprenticeship programs.
Gladys is the owner of 100Fires Apothecary and makes her own Conjure products. She co-hosts the "Witches At The Crossroads Hour" broadcast on Thursday nights at 7:00 pm on Facebook live with Katrina Rasbold and Nelta Privitt.
She also co-hosts Conjure By Candlelight classes with Debbie Walker and Katrina Rasbold, both in-person and on Facebook Live once a month.