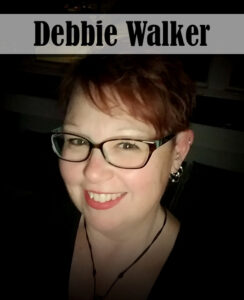 Debbie Walker teaches Witchcrafting classes (sometimes with Jayme Torres), assists with managing the Original Black Hat Society of Northern California events, and is responsible for the staging and design of Crossroads Metaphysical Store.
She is an accomplished crafter and Conjure Woman in her own right and enjoys interacting with Crossroads customers and guiding them in their magical journey.
Debbie is the owner of Redz and the maker of the fantastic skeleton fairies and demons you see all around Crossroads. She also makes the decorative brooms and poppets sold at our shop.
She co-hosts the Conjure By Candlelight classes with Gladys Gordillo and Katrina Rasbold once a month at Crossroads (and via Facebook Live).