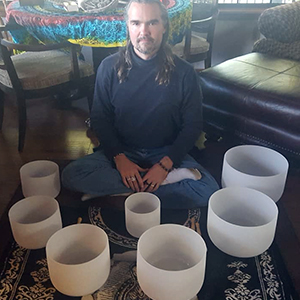 Author, yogi, Reiki Master Teacher and harmonics expert, Eric Rasbold, uses the dulcet, blended sounds of up to eleven singing bowls to purify the aura, perfectly align the chakras, and lift the spirit in a profound and evocative fifty minute session.
The beautiful mountain town of Shingle Springs, California provides the setting for this full immersion into the vibratory tones of the singing bowls.
You may pay online for an Aura Cleansing session with Eric by clicking the button below. The cost for the session is $65.00. If you wish to schedule a session, please phone or email Eric to see when he can fit you into his schedule.
Note: You may pay by cash or credit card at the time of your appointment.
---
Contact:
You can email Eric at eric@crossroadsoccult.com or phone him at the shop during opening hours: (530) 387-7276.
---
Please follow and like us: