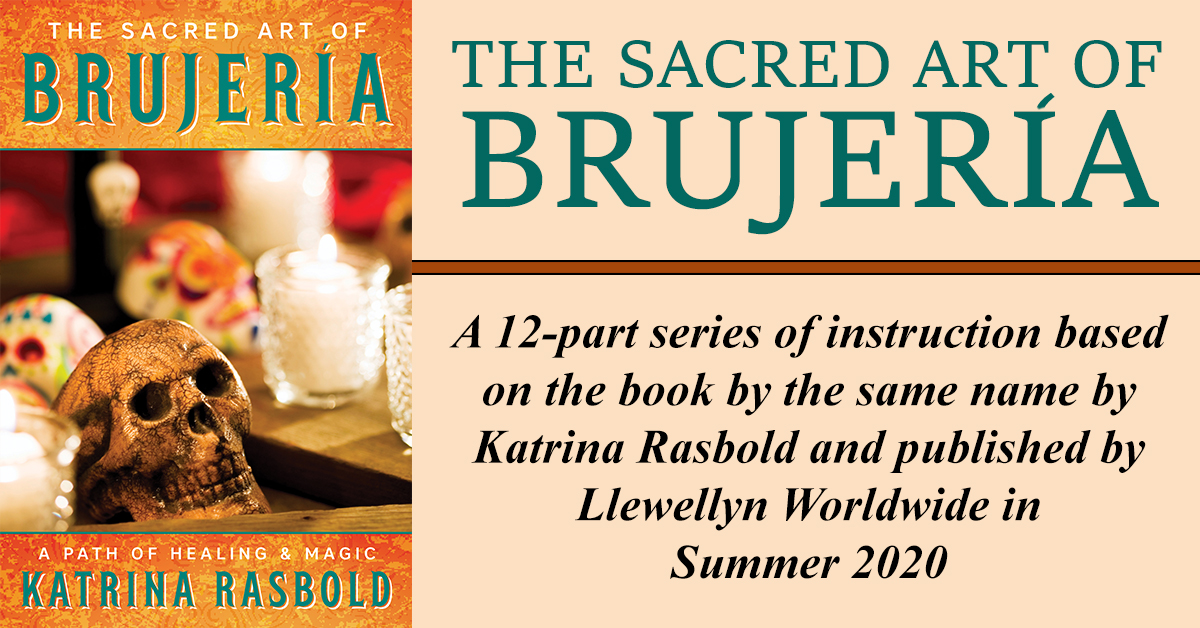 Brujería is the magic born of Mexico and Latin America. Traditionally, Brujería is worked for other people rather than for oneself and this class embraces that premise. This 12-class series covers all aspects of introductory Brujería. If you are unfamiliar with the practice and wish to view a free class to see if Brujería is for you, click here.
Each of these classes builds on information from previous classes. For that reason, students must take these classes sequentially. No cherry-picking allowed and no jumping over other classes. Each class has the pre-requisite of every class before it in the series.
You may purchase the classes one at a time (staying in order) or as a full set. If you order the full series, you pay only $250 (a $25 savings). Classes are $25 each (11 classes + Unit 1 at no cost).
Pre-order Katrina's book The Sacred Art of Brujeria, publishing through Llewellyn Worldwide in June 2020
---
Note: If you wish to proceed with this series, it is essential that you view the Unit 1 introductory video above before moving on to Unit 2.
Topics Covered:
History of Brujeria
What Brujeria Is and Is Not
What a Bruja/o Does
---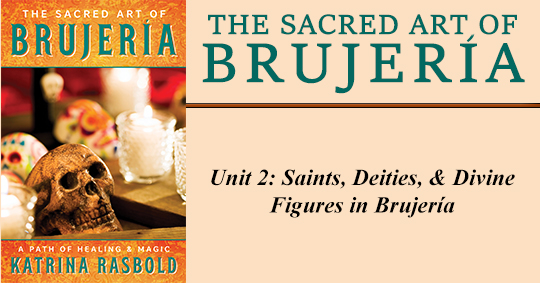 Topics Covered:
The use of divine figures in Brujeria
The nature of the Holy Trinity
Canonized saint and folk saints
Accessing Higher Power
---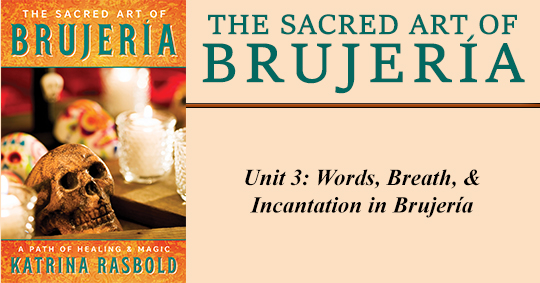 Topics Covered:
The sacredness of breath
The holiness of your words
The value of silence
Prayers and incantations
---
Topics Covered:
Chakras, auras, meridians
How energy moves through the body
Ways to alter energy movement
Grounding
Shielding
---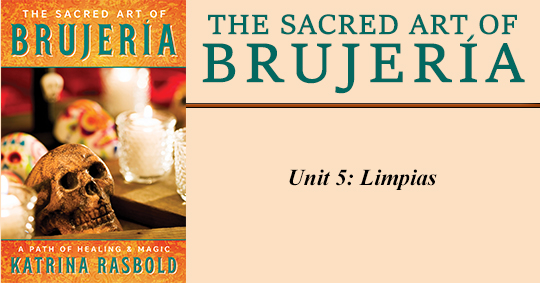 Topics Covered:
The Limpia
The Platica
The Sage Bath
The Egg Work
The Barrida
---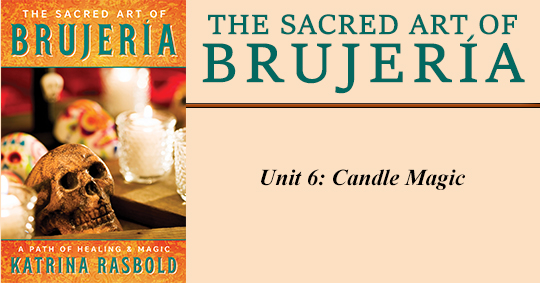 Topics Covered:
Choosing a candle
Fixing a candle
Burning a candle
Reading the glass of a prayer candle
---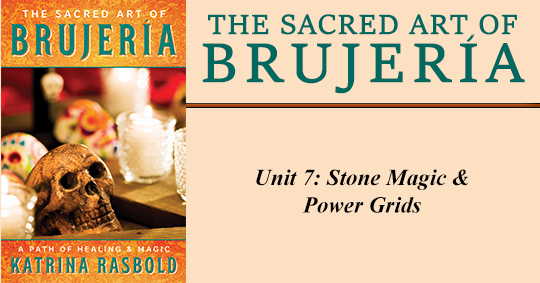 Magical attributes of stones
The use of power grids in brujeria
---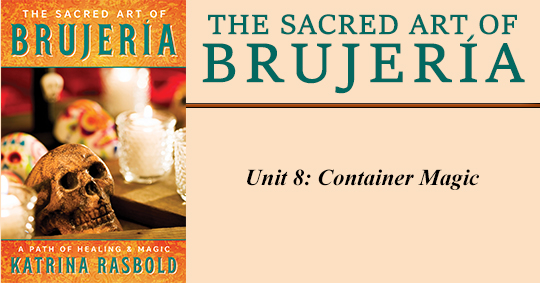 Topics Covered:
Poppets
Witch's bottles
Witch's jars
Witch's balls
---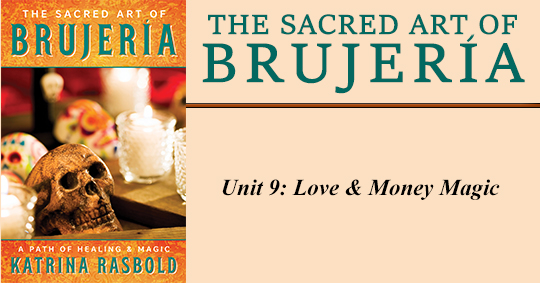 Topics Covered:
---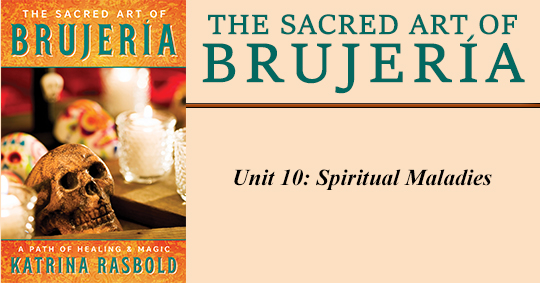 Topics Covered:
Various maladies including:
Mal de ojo
Empacho
Bilis
Mal aire
Hexing, crossing, & cursing.
---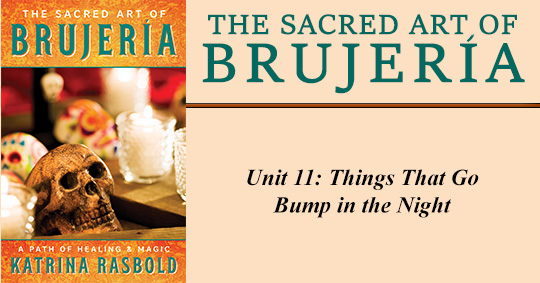 Topics Covered:
Hauntings
Possession
Entities
Demons
Ghosts
House Clearing
---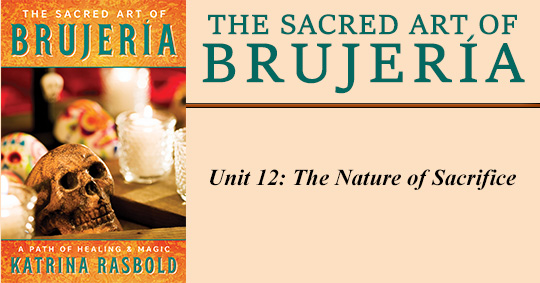 Topics Covered:
How to run your healing business
Legal considerations
Practical advice
Energetic information
---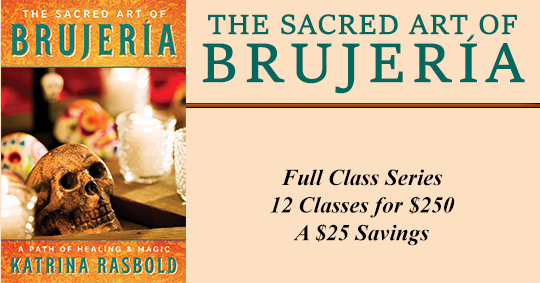 Topics Covered:
Covers all class material listed above in full.
---