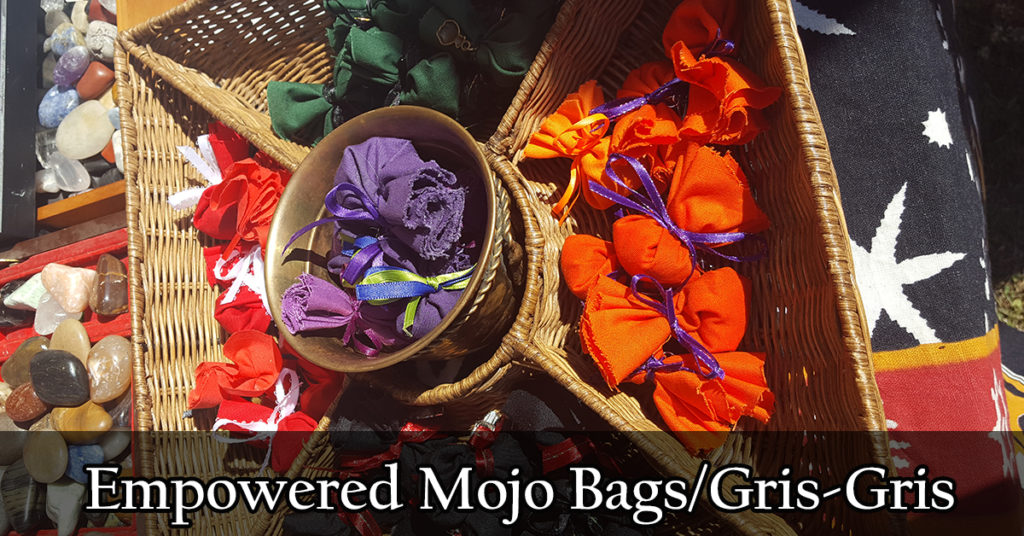 Our mojo bags are highly empowered and each one is personally blessed to its purpose. They contain herbs, oils, tokens, stones, charms, and other items to lend power to the intent of the bag. Mojo bags are dormant until we breathe life into it upon the sale. All prices include shipping. We have mojo bags for the following purposes:
Prosperity & Money Drawing Mojo Bag (Green) $9.00 ea
---
Love and Passion Mojo Bag (Red) $9.00 ea
---
Protection Mojo Bag (Black) $9.00 ea
---
Health & Healing Mojo Bag (Orange) $9.00 ea
---
Wish Come True Mojo Bag (Purple) $9.00 ea
---
Please email us if you would like a custom mojo bag for a different purpose.